TCY Motors brought joy to car enthusiasts and coffee lovers recently to experience the perfect blend of coffee, cars and fun-filled activities.
The collaboration brought together the sophistication of Audi and the aromatic delights of Dil's Cafe, creating a memorable experience for automotive enthusiasts and coffee aficionados alike.
The event held at the Audi showroom in Kiarong allowed customers to get a closer look at the wide display of the finest automakers, including the top-of-the-line Audi RS4 Avant and other luxury sedans, SUVs, and sporty coupes.
Moreover, automotive fans also had the opportunity to get to see up close and take the latest Audi vehicle for a spin, discovering the thrill of driving a German automobile firsthand.
A variety of gourmet coffee and delectable cakes from Dil's Cafe was served for the guests consisting of apple strudel, carrot cake and more.
Furthermore, guests also had the chance to learn Latte Art skills with the baristas from Dil's Cafe.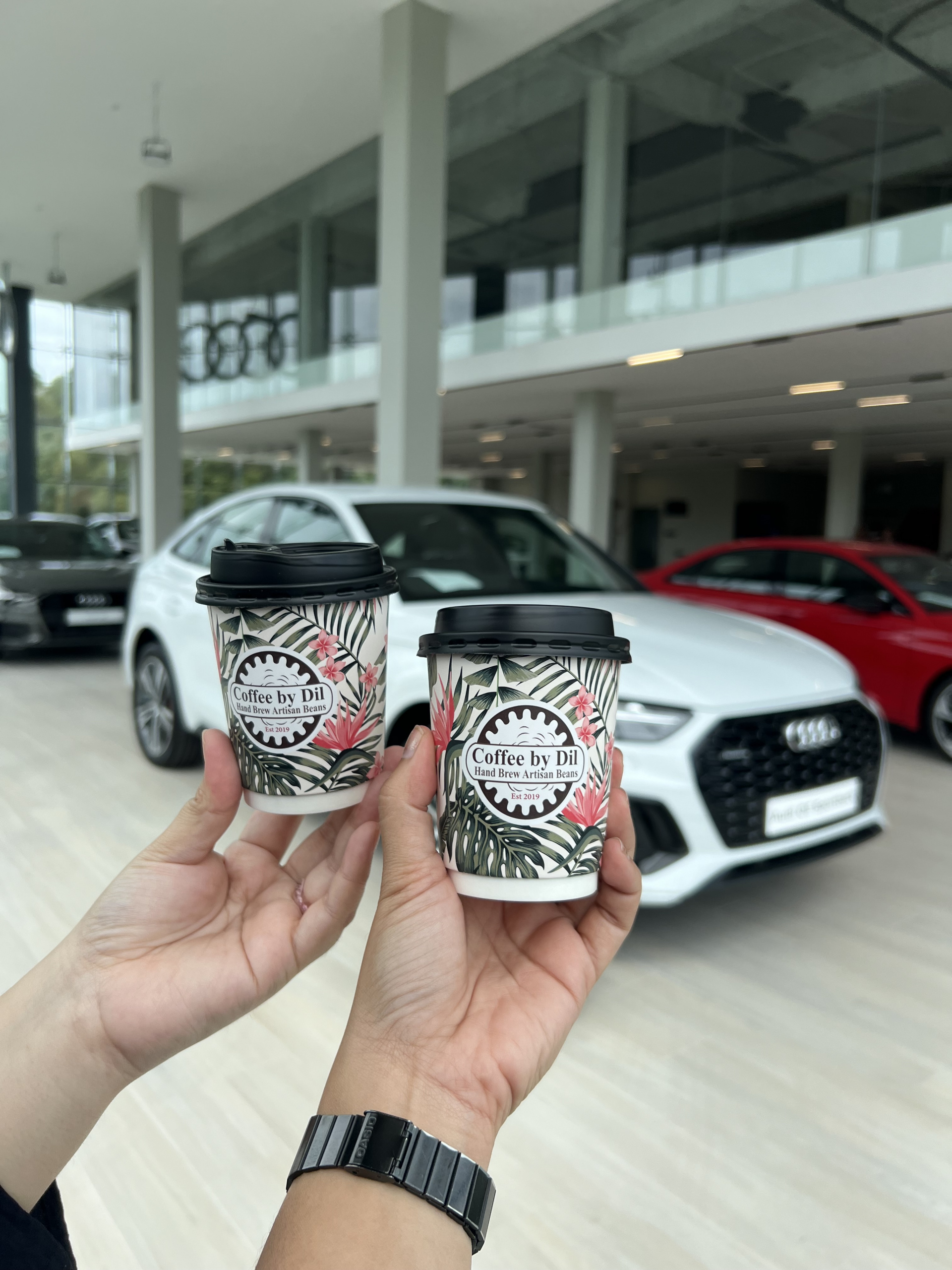 The event also offers customers the opportunity for a one-on-one session with the Audi sales consultant and a specialist to get to know the brand much better and share their passion for both cars and coffee.
The event was an avenue for TCY Motors to express their appreciation to their customers for supporting the Audi brand in the Sultanate and also to create awareness, particularly of the wide range of Audi models available and its latest promotion.
THE BRUNEIAN | BANDAR SERI BEGAWAN