More than 50 per cent of breast cancer cases in Brunei are diagnosed at Stages 3 and 4, local studies shown, said the head of early detection and cancer prevention services at The Brunei Cancer Centre (TBCC) of Pantai Jerudong Specialist Centre (PJSC).
In her speech at a forum to mark Breast Cancer Awareness Month, Datin Dr Hajah Noraslinah Haji Ramlee, the chairperson of the annual campaign, said that data from recent years indicated that breast cancer is leading cancer affecting women in the country.
"Early detection and awareness are critical in the fight against not just breast cancer but all types of cancers, and knowledge is our most powerful tool. We hope that conversation (during the forum) on this important matter will help to do just that," she said.
The chairperson also said that second to breast cancer for women are gynaecological cancers, especially cancer of the cervix and uterus.
Datin Dr Hajah Noraslinah reiterated that the World Health Organization recorded an estimated 2.3 million new cases of breast cancer diagnosed in 2020, making it the most prevalent cancer among women worldwide.
"These numbers are not mere statistics; they represent the faces and lives of our mothers, sisters, and friends," she said.
She added: "Today, as we gather to mark Breast Cancer Awareness Month or Pink October, we unite in the global fight against a formidable adversary. Breast cancer not only impacts individuals but reverberates through families and communities."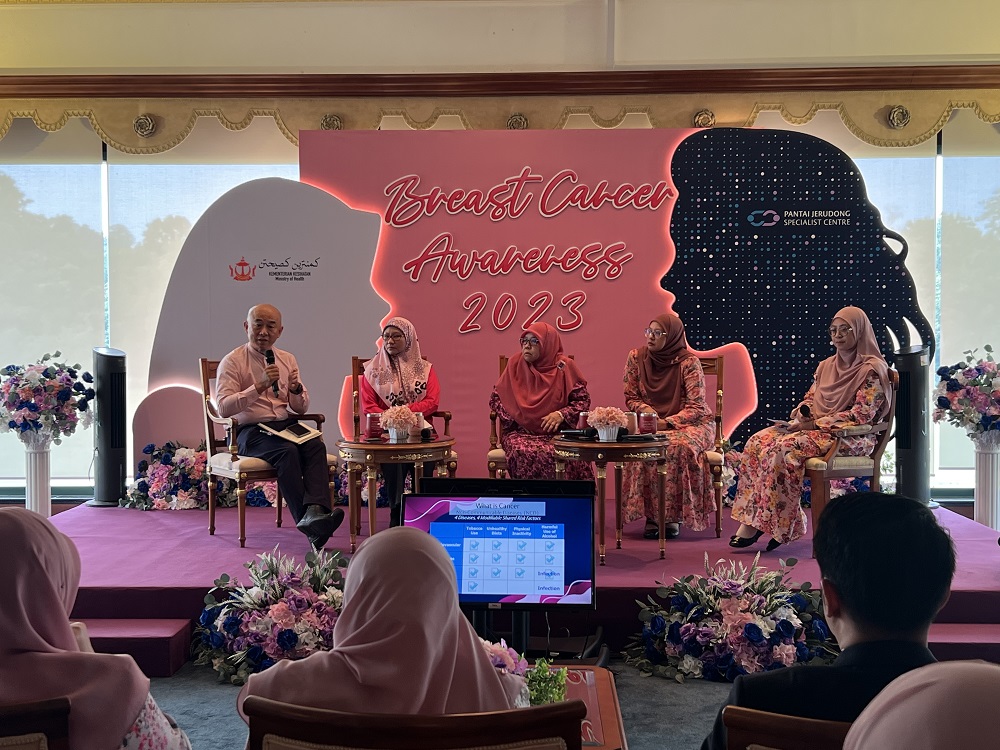 Some 150 individuals attended the one-day forum dubbed "A Conversation to Empower Women on Women's Cancer: Time to Take Action" which involved a panel of medical experts from the Ministry of Health and TBCC along with cancer survivors.
They shared insights on breast cancer, and gynaecological cancers as well as the psychological impacts and the advancement in cancer care.
Meanwhile, the cancer survivors talked about their experiences combatting the disease and the stigmas around it.
The panelists were Consultant Oncologist Dr Haji Muhd Syafiq Abdullah, Head of RIPAS Psychiatry Department Pg Dr Fariza Pg Dato Paduka Hj Sani, Senior Medical Officer at TBCC Early Detection and Cancer Prevention Services Dr Nur Sadrina Hj Marsidi, Specialty Nurse at TBCC Medical Oncology Department Hjh Surenawati Hj Awg Damit and cancer survivors Ustazah Hjh Zaliha Hj Ibrahim, Masjuwita Hj Ab Hamid and Jessie Pang.
The forum was one of the campaign activities to kick start Breast Cancer Awareness Month aimed to reach out and engage in conversation with the Bruneian community about breast cancer and other women's cancers, underscoring the importance of early detection and screening.
The event was attended by Deputy Minister of Finance and Economy and Deputy Chairman of the Board of Director of PJSC Pg Datin Seri Paduka Hajah Zety Sufina Pg Dato Paduka Haji Sani, Executive Director of PJSC Dr Hj Mazrul Adimin Haji Awang Besar and PJSC Goodwill Ambassador and Messenger of Cancer Awareness and 2023 Unior for International Cancer Control (UICC) World Cancer Day Ambassador Wu Chun.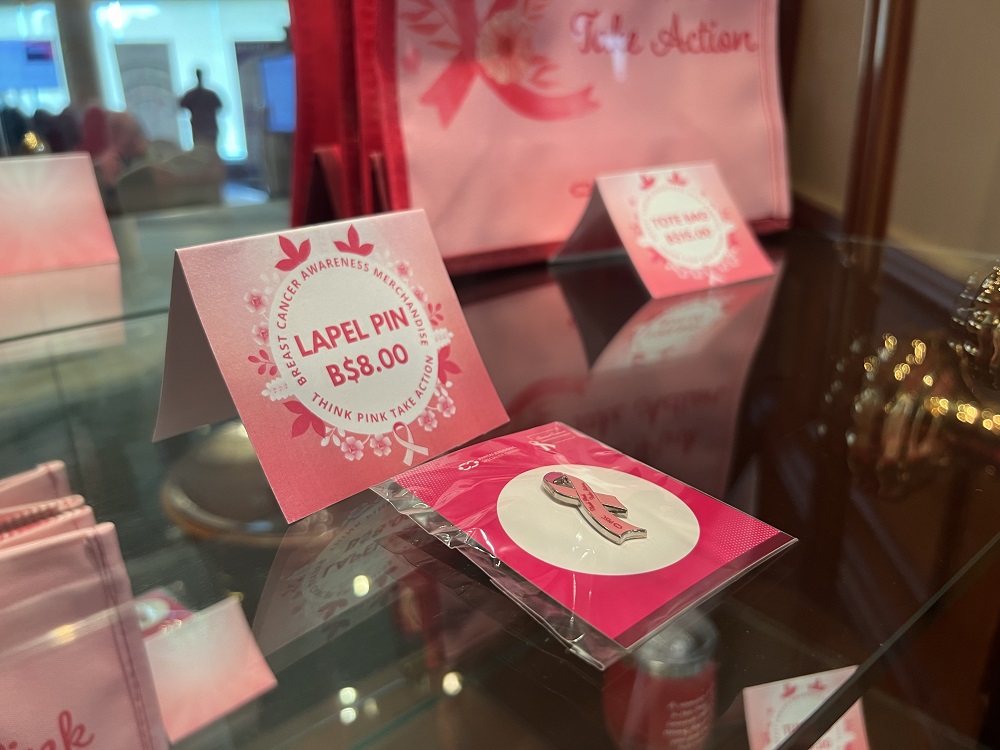 THE BRUNEIAN | BANDAR SERI BEGAWAN