Datastream Digital's (DST) newly-launched Mobi Bundles for the iPhone 15 and iPhone 15 Pro models have attracted long lines of iPhone lovers at the company's branch in Airport Mall on Wednesday.
In his remarks, DST Chief Executive Officer (CEO) Radin Sufri Radin Basiuni extended his appreciation to customers for their enthusiasm, support and patience and to Bank Islam Brunei Darussalam (BIBD) for their collaboration to offer exclusive promotions to subscribers.
Customers lined up as early as 5am for the highly-anticipated event offering bundles as low as $1037 as an upfront payment for the iPhone 15 paired with the Mobi 80 plan.
The $80 monthly fee offers subscribers access to a comprehensive package that includes unlimited local calls, SMS and data.
"After utilising 65GB of data, the download speed will be capped at 512kbps, ensuring customers can continue to enjoy an uninterrupted online experience without incurring extra charges", read a press release.
Four customers were then presented with their brand new iPhone 15 models; Lim Kian Kiong with the iPhone 15 Plus followed by Teo Fui Kook with the iPhone 15 Pro Max, Lily Tan with the iPhone 15 Pro and Hj Abd Ui-Quyyume Negyal with the iPhone 15 Plus.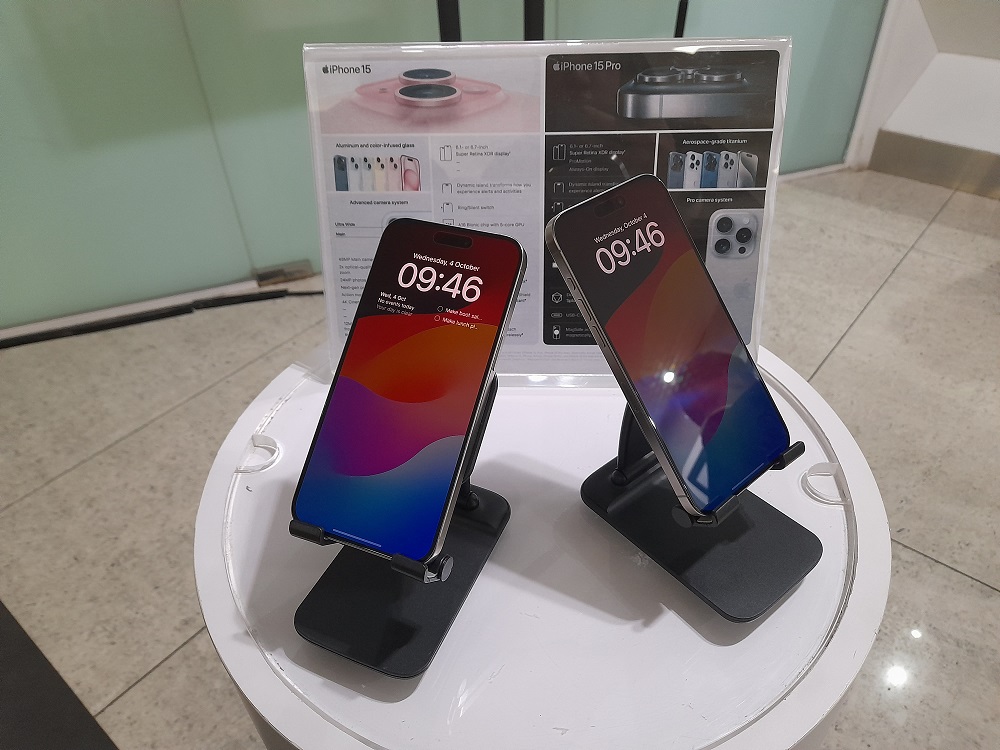 The iPhone 15 and iPhone 15 Pro models boast exceptional build quality, super-high-resolution cameras and the innovative Dynamic Island feature.
With DST's collaborative partnership with BIBD, customers who purchase using their BIBD World Mastercard will receive a $100 rebate.
Meanwhile, BIBD Gold Mastercard, BIBD Platinum Mastercard, or BIBD Classic Master card holders can enjoy a $50 rebate upon making full payment to subscribe to the Mobi Contract Bundle with the iPhone 15 and iPhone 15 Pro models.
Customers who wish to subscribe to the bundles with the iPhone 15 models can exclusively get them from DST's Airport Mall branch, while stocks last.
More details on DST's Mobi plans and the iPhone 15 and iPhone 15 Pro bundles can be found on the DST website at www.dst.com.bn.
On hand to launch the bundles with DST's CEO was BIBD's Deputy Head of Retail Banking Group Junaidi Bahrum.
THE BRUNEIAN | BANDAR SERI BEGAWAN