Brunei LNG Plant recently welcomed Japan's Minister of Foreign Affairs Kamikawa Yoko as part of the minister's work visit to Brunei, further strengthening diplomatic ties between Brunei and Japan.
The visit was a testament to the enduring partnership between both countries which was forged at the inception of Brunei LNG, running deep in the roots of both nations, enriching them mutually over five decades.
The company in a statement said that it underscores the crucial role Brunei LNG plays in fostering international cooperation and solidifying this remarkable friendship.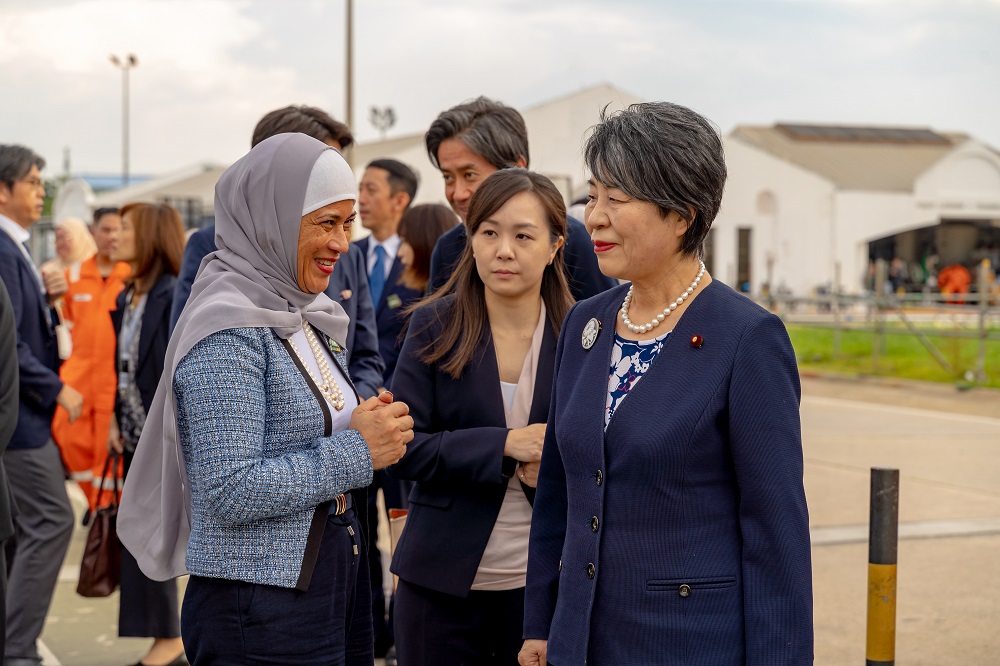 Present to welcome the Japanese official at Brunei LNG was Managing Director and Chief Executive Officer at Brunei LNG Hajah Farida Dato Seri Paduka Haji Talib.
The foreign minister was introduced to Brunei LNG's Extended Leadership Team, followed by welcoming remarks by Hajah Farida, which set the tone for a memorable visit, and culminated with a noteworthy address by the minister, adding a touch of significance to the occasion.
Minister Kamikawa and delegation then proceeded to visit the Brunei LNG Plant, which provides a comprehensive overview of Brunei LNG's operations covering three pivotal assets – utilities, production and terminal, in ensuring the seamless production and shipment of LNG, whilst emphasising the commitment to safety and environmental responsibility that defines Brunei LNG's global leadership in the LNG industry.
The visit also provided a first-hand experience of how, even after five decades, the Brunei LNG Plant operates with unrivalled efficiency.
This efficiency stems not only from cutting-edge technology but also from a legacy of knowledge and expertise nurtured through years of collaboration between Brunei Darussalam and Japan.
Minister Kamikawa then took part in a group photo session and exchanged a token of appreciation with Hajah Farida who completed her tour at the Brunei LNG Plant.
In summary, the visit of Minister Kamikawa and the Japanese delegation was a celebration of a remarkable journey — a journey marked by shared success, enduring friendship, and the promise of a future still filled with potential.
Brunei LNG stands poised to continue its legacy of success and further explore new avenues of growth by harnessing the partnership between Brunei Darussalam and Japan.
THE BRUNEIAN | BANDAR SERI BEGAWAN