Looking for a versatile luxury off-roader that combines the best of both worlds—gas and electric-powered?
Indera Motors in collaboration with PERDANA Privilege Banking recently introduced the first-ever Defender Plug-In Hybrid (PHEV) into the Bruneian market.
The sole distributor of Jaguar Land Rover (JLR) recently treated invited guests and members of the media to an exclusive first look at the new Defender P400e that has an electric range of 27 miles and no tailpipe emission.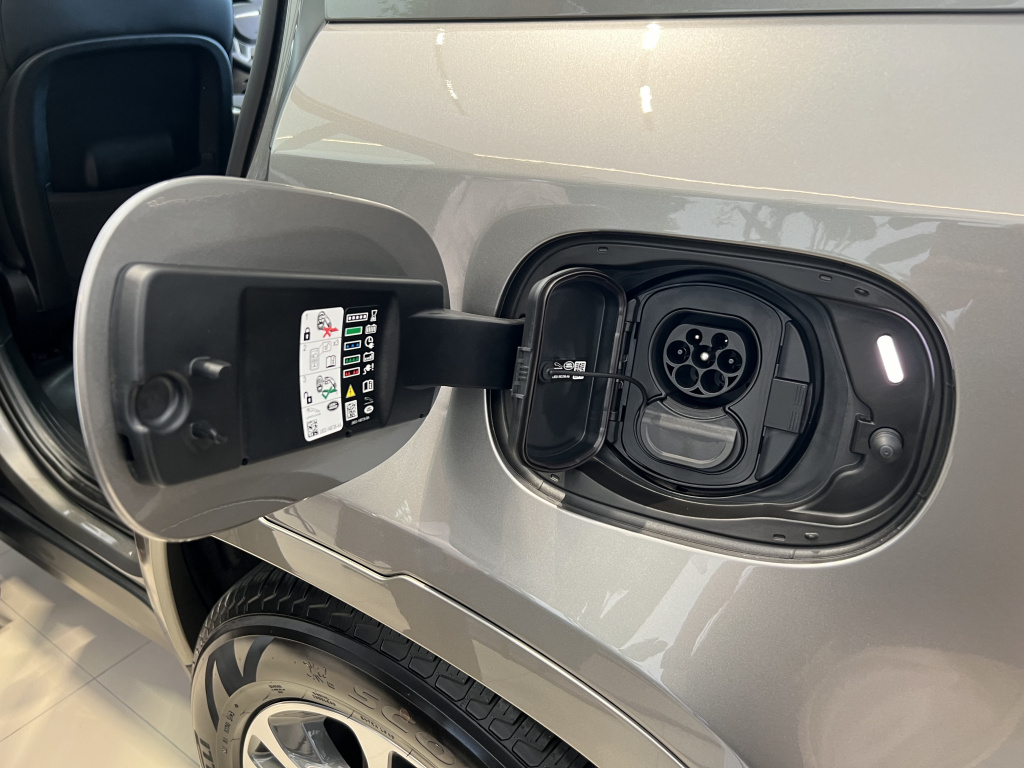 Not only that, the P400e is the most powerful and fuel- efficient Defender, with 404PS, 0-60mph in 5.4 seconds, 85.3mpg and CO2 emissions of 74g/km.
General Manager of Indera Motors Brunei Alfred Yong Foh Sen, delivered a welcoming speech at the opening of the preview, emphasising the company's commitment to electrification.
"Defender's name precedes it, with a legendary heritage. And now, as part of a sustainability-rich vision of modern luxury by design, Defender is available as an electric hybrid," he said.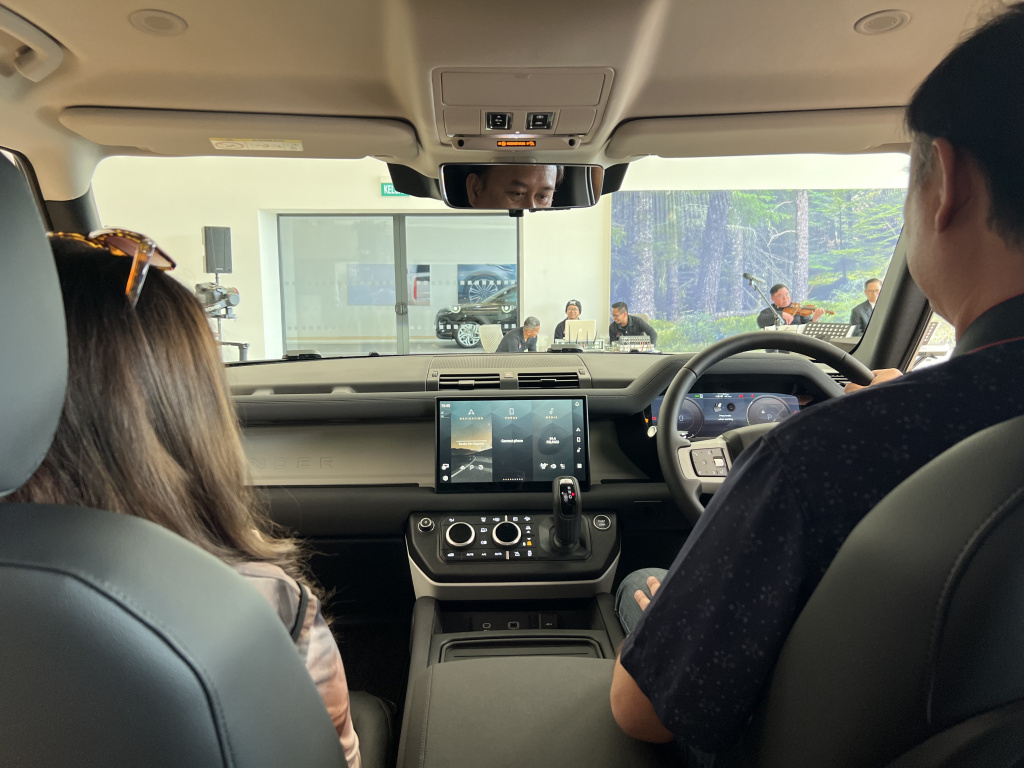 "With its adventure-ready design, durability, and steadfast commitment to environmental sustainability, Defender PHEV embodies the core values we hold dear. It is a showcase of unparalleled power, efficiency, and innovation," he added.
On his part, Sales Manager Hairol Ajak also emphasised on Land Rover Brunei's electrification journey: "Our commitment to electrification doesn't stop with the Defender PHEV. We have introduced a charger at our Service Centre earlier this year, offering a step
towards accessible charging."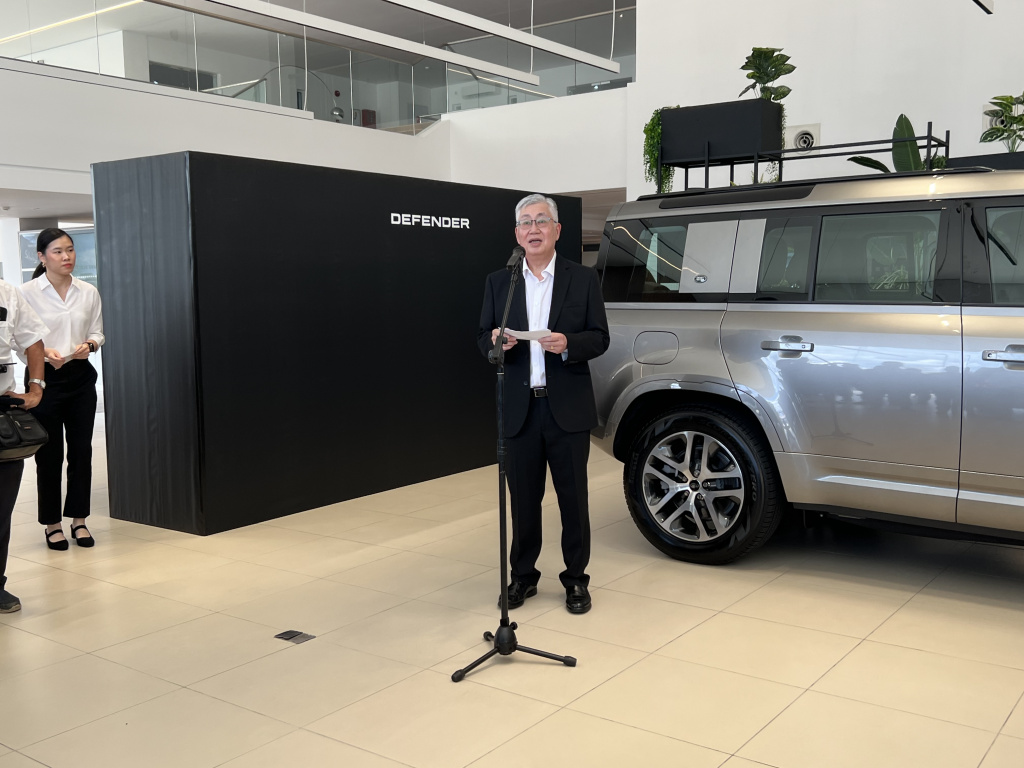 "And in the next phase, slated for 2024, we will have more chargers available across our retail spaces to ensure (clients) have convenient charging options," he further added.
Hairol Ajak also stated that more Plug-in Hybrid vehicles from the Land Rover line-up are expected to make entries into the Bruneian market in 2024.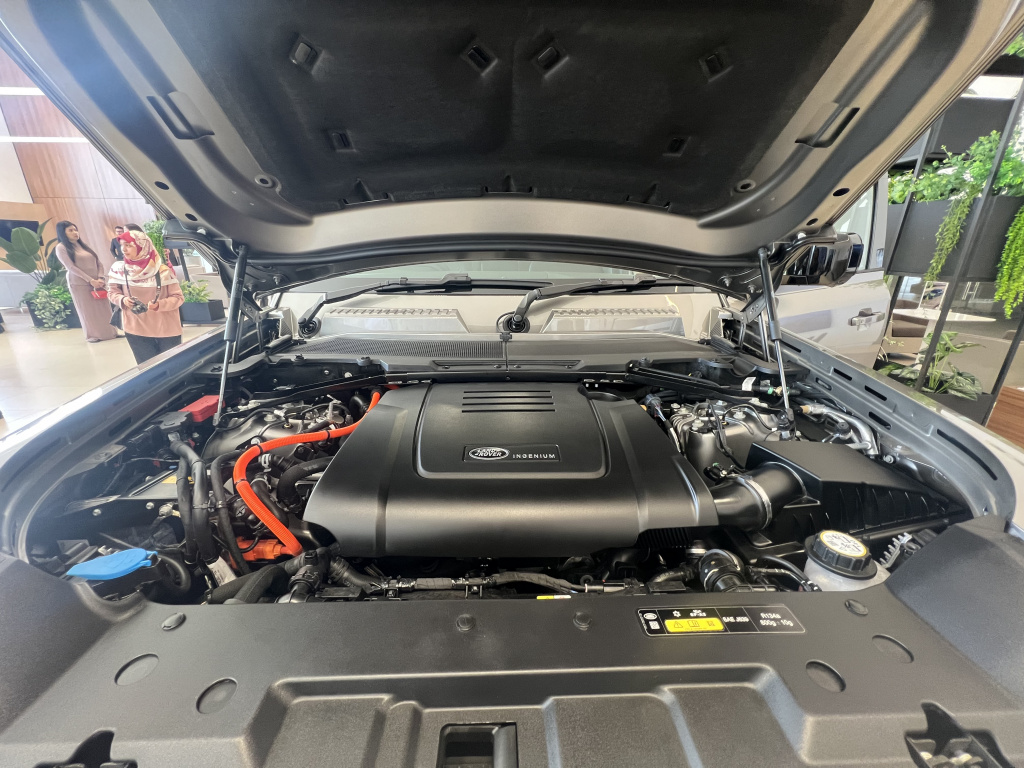 At the end of the evening guests partook in a curated three-course dinner, designed to embody Defender PHEV's commitment to sustainability, featuring locally sourced and organic ingredients and.
Defender P400E Plug-in Hybrid
The new P400e Plug-In Hybrid (PHEV) variant is key to the Defender's latest enhancements.
Available with the 110 body design, it delivers a blend of performance and economy while also being the most capable and durable electrified Land Rover.
With unrivaled capability and off-road geometry for a full-sized plug-in hybrid electric 4×4, the P400e is capable of being driven in low range purely in EV mode, bringing a new dimension to adventures in the wild.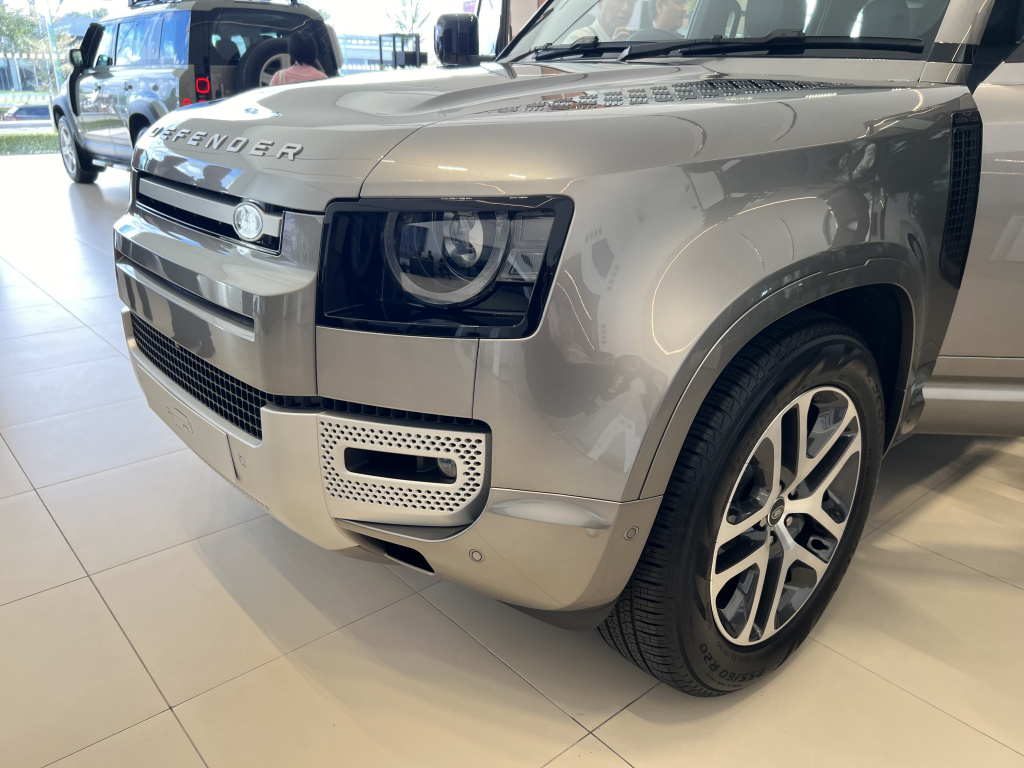 Powered by a 2.0-litre four-cylinder petrol engine producing 300PS and a 105kW electric motor powered by a 19.2kWh battery, the P400e provides a combined output of 404PS from its advanced PHEV powertrain, delivering refined performance and responses, but with an all-electric range of 27 miles (43km).
Standard on all Defender P400e models are 20-inch alloy wheels, Electronic Air Suspension and a charging port located on the left-hand side of the vehicle. All PHEV variants come with a Mode 3 charging cable as standard, enabling charging to 80 per cent in two hours.
Defender PHEV is available for viewing and drive experiences at the Indera Motors Sdn Bhd showroom.
THE BRUNEIAN | BANDAR SERI BEGAWAN