Bank Islam Brunei Darussalam (BIBD) has contributed $100,000 to the Humanitarian Fund for Palestinians in Gaza 2023, displaying solidarity and compassion for the plight of Palestinians in Gaza.
This contribution reinforces BIBD's unwavering commitment to supporting the Government of His Majesty the Sultan and Yang Di-Pertuan of Brunei Darussalam and actively participating in initiatives that align with the principles of the Maqasid Shariah.
The recent escalation of violence in Gaza, including the tragic bombing of the Jabaliya refugee camp, has deeply saddened the international community, including Brunei Darussalam.
In a strongly worded statement, the Government of Brunei Darussalam condemned the continued violence, which has resulted in significant civilian casualties, particularly among women, children, and the elderly.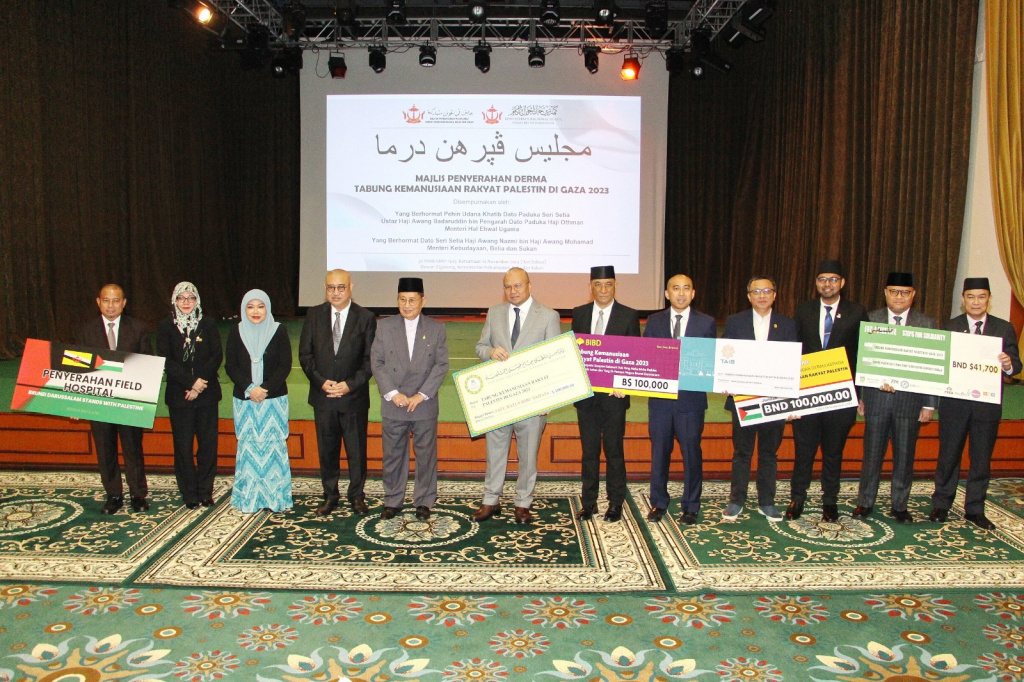 The bank in a statement said that BIBD's donation serves as a tangible manifestation of Brunei Darussalam's empathy and commitment to assisting those in need.
"The handover ceremony symbolises the collective efforts of individuals and institutions alike, coming together to assist those affected by the ongoing crisis in Gaza," it said.
The donation was officially handed over to the Minister of Culture Youth and Sports, Yang Berhormat Dato Seri Setia Haji Nazmi Haji Mohamad by BIBD's Managing Director and CEO Junaidi Haji Masri, emphasising the bank's dedication to making a positive impact beyond financial services.
THE BRUNEIAN | BANDAR SERI BEGAWAN